Hello and Welcome to the God of High School Wiki
Featured Articles
Han Dae-Wi

Han Dae-Wi (한대위) also known as Mad Cow Dae-Wi is the deuteragonist of the God of High School manhwa, He was a part of the legendary duo named Mad Cows. He is a very skilled fighter and was invited to participate in the God Of High School Tournament.

Saturn

Saturn is a member of the Nox and a priest of the said organization. She wields an unknown gun National Treasure as such she is commonly a sniper. She is first shown to bea quiet person due to the fact that her mouth is always closed. As soon as her mouth is opened, she starts cursing non-stop.
External Websites
Affiliations
Contact the admins for affiliations with
The God Of High School Wiki
Daum

Black Behemoth   •  Jack, the American Ghost   •  Red Storm   •  Trace   •  Twelfth Night (2nd Wiki)   •  Wake Up Deadman

Foxtoon

Lezhin

Naver

Ability   •  Abide in the Wind   •  Americano Exodus   •  Aura from Another Planet Wiki   •  Bastard   •  Crepuscule   •  Dear, Only You Don't Know   •  DICE (2nd Wiki)   •  Divine Bells   •  Dr. Frost (2nd Wiki)   •   The Flow   •  The Gamer   • Gepetto   •  Girls of the Wild's   •  The God of High School   •  Gosu   •  I Don't Want This Kind of Hero   •  Knight Run   •  Kubera   •  Lessa   •  Magician   •  Mima of the Forest   •  Nano List   •  Noblesse   •  Nowhere Boy   •  Orange Marmalade   •  SHADOW   •  Spirit Fingers   •  Sidekicks   •  Soul Cartel   •  Supernatural Investigation Department   •  TAL   •  A Thousand Years Ninetails   •  Tower of God   •  Transfer Student Storm Bringer   •  Trump   •  UnderPRIN   •  unTOUCHable   •  Winter Woods   •  Wonted

---
Featured Media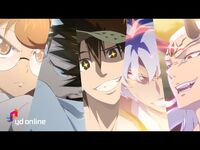 Featured Image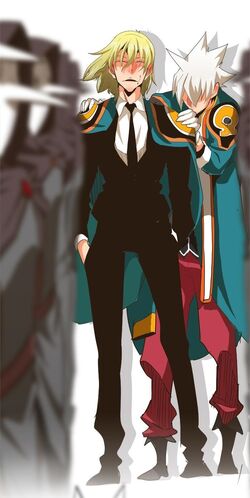 The King is dead, long live The King!
Latest Chapter
Chapter-270Chapter-270 | Chapter-269Chapter-269 | Chapter-268Chapter-268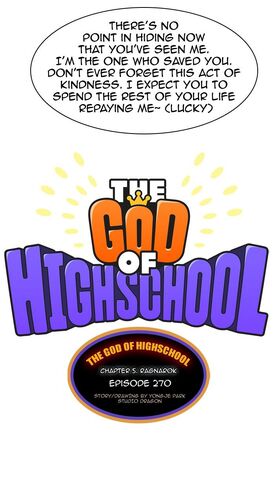 NEXT EPISODE
"Chapter 271" Would normally be released in English

August 19, 2016 23:00:00 UTC

!
Good luck waiting, fighting!
Wiki Poll
Past poll results • Polls Archive
Which is your favourite God?
Which is your favourite Creature?
Results of Previous Poll
Which is your favourite Charyeok?
Nine-Tails Guardian = 31 (41.89%)
Haiti = 12 (16.22%)
Pandora = 5 (6.76%)
Red Dragon = 5 (6.76%)
Joker = 19 (25.68%)
Yeo-Po Bong-Seon = 1 (1.35%)
Other = 1 (1.35%)